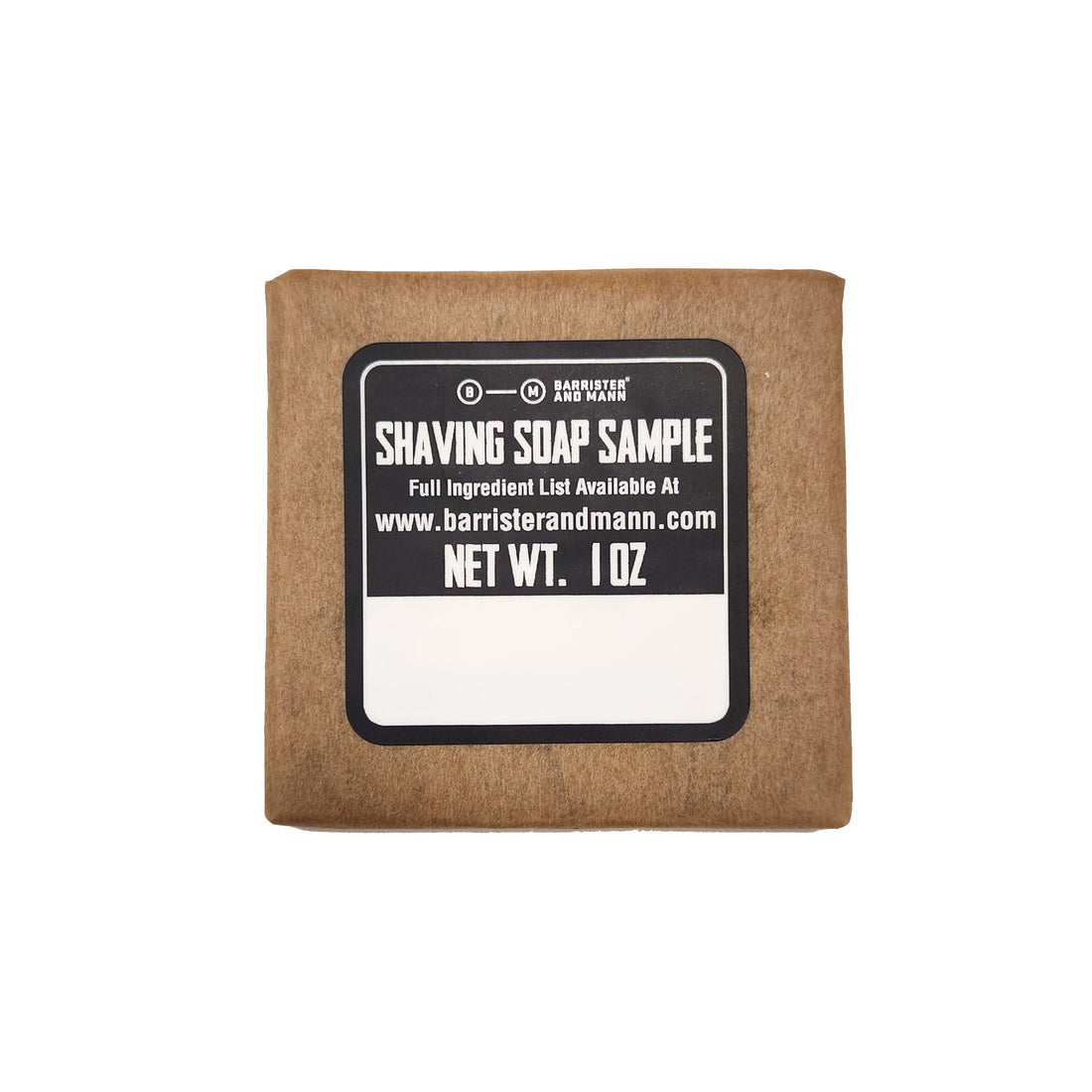 Shaving Soap Sample: Cologne Russe
The Scent
Based on one of the oldest forms of perfume, Cologne Russe is a throwback to a scent created by the House of Guerlain for the Russian royal family and discontinued in the early twentieth century.
We blend lemon, bergamot, petitgrain, and herbs with violet, rose, bay, and amber to produce a rich, beautifully fresh scent derived from the colognes of old. The scent is distinctly warmer than most other cologne-type fragrances, owing largely to its inclusion of castoreum, benzoin, and vanilla. Clean and elegant without the aloofness of some other scents, Cologne Russe is the perfect way to brighten your morning.
Net wt. 1 oz, Made in the USA
Directions for Use
Just unwrap the sample and smush it onto a plate or into your favorite bowl or jar, then lather! Each sample is an ounce of lathery goodness, perfect for travel or just for trying out something new.

Ingredients
Aqua, Potassium Stearate, Glycerin, Potassium Tallowate, Potassium Kokum Butterate, Sodium Stearate, Polyacrylamidomethylpropane Sulfonic Acid, Cocos nucifera Fruit Juice (Coconut Milk), Potassium Ricinoleate, Sodium Tallowate, Sodium Lactate, Butyrospermum parkii (Shea) Butter, Tetrasodium Ethylenediamine Disuccinate, Fragrance, Xanthan Gum, Theobroma grandiflorum (Cupuacu) Butter, Sodium Kokum Butterate, Hydroxyethylcellulose, Potassium Cocoate, Saccharide Isomerate, Sodium Ricinoleate, Goat Milk Powder, Persea gratissima (Avocado) Oil, Sodium Cocoate, Althaea officinalis (Marshmallow Root) Extract, Ulmus rubra (Slippery Elm) Extract