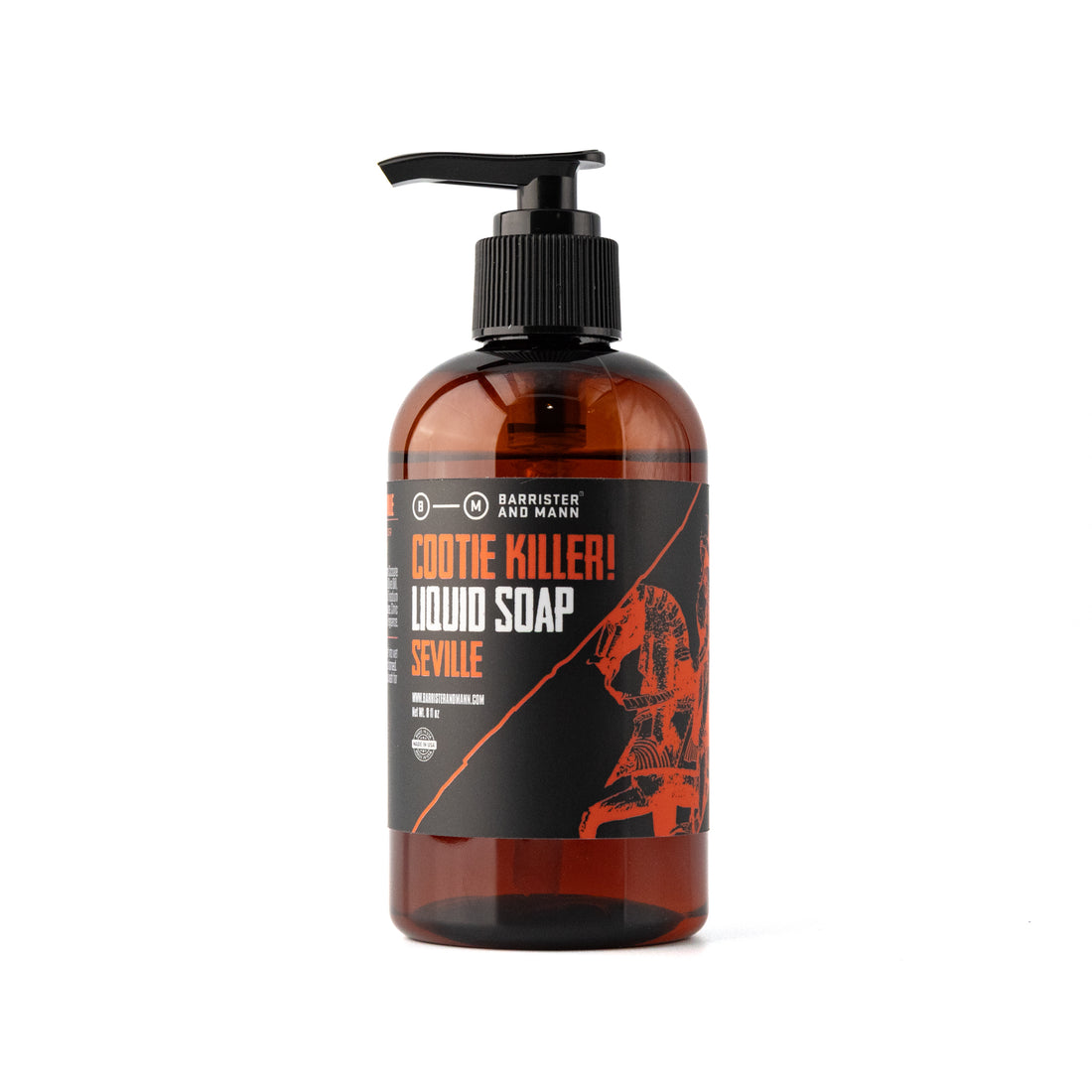 Cootie Killer Liquid Hand Soap: Seville
Description
Everyone has a different idea of what a barbershop ought to smell like, but we tend to lean historically for this kind of stuff. Giovanni Maria Farina famously created the very first Eau de Cologne in the early 1700s, and it was an instant success. His formula was prized by the royal courts, and was so highly regarded that it's still in production today. As a result of this popularity, Eau de Cologne fragrances have been staples in European barbershops for well over a hundred years.
While we don't claim to be as gifted as Signor Farina, our Seville scent is definitely in a class all its own. Affectionately dubbed "God's barbershop" by some of our more poetic customers, Seville is a blend of lemon, bergamot, rosemary, lavender, patchouli, and oakmoss. The name comes from the famous opera The Barber of Seville, but the scent is at home anywhere. Give it a try; you won't be disappointed.
Net wt. 8 fl oz., Made in the USA
Directions for Use
Pump a dollop or two of Cootie Killer! into wet hands and rub them together until a rich lather is formed. Make sure that you get in between your fingers and wash for a full 20 seconds! Rinse.

Ingredients
Purified Water, Coconut Oil, Olive Oil, Potassium Hydroxide*, Castor Oil, Trisodium Ethylenediamine Disuccinate, Hydroxyethylcellulose,  Vitamin E, Saccharide Isomerate, Fragrance

*None remains in final product, but you need lye to make soap.