Mûir(e) Wood Shaving Soap
The Scent
John Muir, for whom the famed national park "Muir Woods" is named, was a driven man. He loved nature so much that he crusaded for decades to preserve it, founding the Sierra Club and establishing national parks at Yosemite and the Sequoia National Forest, which inspired the conservation of other natural wonders all over the United States. He was so outspoken and persuasive that no less than Ansel Adams, perhaps the greatest nature photographer of the 20th Century, regarded him as a direct influence and inspiration for his work.

In keeping with Muir's love of the forests, we've attempted to capture the crepuscular gloom of the woods at dusk, all purples and greens and blues. Blackberry seemed a perfect choice to blend with the jammy resin of balsam fir, while oakmoss and vetiver lace the undergrowth, imparting earthy mossiness and wood. The scent of damp air, so common in the Pacific Northwest where Muir made his home, wends its way through the fragrance, leaving a hauntingly gossamer shimmer in its wake. Not so much as photorealistic fragrance as an inspired color impression, suffused with the indigo of the dusky woods, Mûir(e) Wood is a tribute to one of our great forefathers in a strikingly unconventional manner, a memorial to a man who went to live in Nature and only came back to tell us of the wonders he had seen. La mûre may be French for blackberry, but the man himself is the inspiration. His contemplative approach to the world, so reminiscent of our own wet shaving rituals, is best expressed in words to others:
"To sit in solitude, to think in solitude with only the music of the stream and the cedar to break the flow of silence, there lies the value of wilderness." - John Muir
The Soap
Wet your shaving brush well, then swirl it around the jar for roughly thirty seconds or until a rich, creamy lather is formed. Continue building the lather by adding water
and swirling your brush either on your face or in a lathering bowl. Shave, rinse, and spend your day feeling great.
Ingredients
Aqua, Potassium Stearate, Glycerin, Potassium Tallowate, Potassium Kokum Butterate, Sodium Stearate, Polyacrylamidomethylpropane Sulfonic Acid, Cocos nucifera Fruit Juice (Coconut Milk), Potassium Ricinoleate, Sodium Tallowate, Sodium Lactate, Butyrospermum parkii (Shea) Butter, Tetrasodium Ethylenediamine Disuccinate, Fragrance, Xanthan Gum, Theobroma grandiflorum (Cupuacu) Butter, Sodium Kokum Butterate, Hydroxyethylcellulose, Potassium Cocoate, Saccharide Isomerate, Sodium Ricinoleate, Goat Milk Powder, Persea gratissima (Avocado) Oil, Sodium Cocoate, Althaea officinalis (Marshmallow Root) Extract, Ulmus rubra (Slippery Elm) Extract
Customer Reviews
Write a Review
Ask a Question
Filter Reviews:
scent
woods
soap
favorite
blackberry
Hallows
mushroom
quality
B&amp
Fougere Gothique
10/12/2023
Luis F.

United States
Call me an impressed newbie
I'm rather new to safety razors and my experience with soaps is extremely limited. I got a few samples last night, with one of Mûir(e) Wood Shaving Soap among them. I decided to try it first, and boy, it did not disappoint! The scent and the performance are fantastic! Imagine waking up in the woods during a very humid morning on a foggy morning. The smell of the old tree bark, the leaves, and the fire pit burning, mixed to give you a sense of peacefulness and relaxation. That was me tonight while shaving. I can't wait to try other scents!
08/10/2023
Lindsay M.

United Kingdom
Astounding Scent
Never, ever discontinue this. Another magnificent soap. The lather is superb. The scent is glorious. Blackberry comes to the forefront of this earthy but astounding soap. The permanent labelling is probably the nicest i have come across of any artisan soap. I look forward to more permanent labels!!! On a side note...I am being critical here but I have noticed some new soap releases with the image of a skull which I find extremely offensive and repulsive. I appeal to you, keep the logos clean...please!!!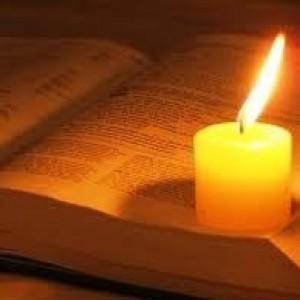 DL
08/08/2023
David L.

United States
Excellent Product
Love this shave soap and I love the scent
06/29/2023
Marc B.

United States
Wow!
Ok, I love it. I admit it even though I hesitated purchasing it. Sometimes the scent profiles don't do justice to a soap. THe trusty Is this soap is fantastic, both in performance and scent. This will be in my permanent rotation.
06/06/2023
Michael D.

United States
Can't go wrong with this
Very much like the scent and the quality compared to other soaps I've tried.