Leviathan Aftershave Balm
The Scent
Leviathan. The Biblical Serpent who will consume the world come the End of Days. Legend has it that he lives beneath the seas, awaiting his chance to devour all of Creation. Some sailors still speak his name in hushed tones and cross themselves to ward off his ancient, ravenous hunger.
In perfume, there is nothing more darkly ancient than leather. We discovered the formula for an archaic, forgotten Russian leather accord and blended it with notes of sandalwood, coffee, cedar, and musk to create a dark, feral scent well-suited to its namesake. Elemental and at times slightly unsettling, Leviathan is a scent to accompany you to the end of the world.
Offered in a convenient pump bottle for easy application. Net wt. 3.75 fl oz
The Balm
Our upgraded and improved alcohol-free aftershave balm is a glorious treat for the skin. Enriched with super-moisturizing kokum and cupaçu butters, hydrolyzed oat protein, and nourishing daikon seed oil, this soothing, moisturizing emulsion will calm irritation and redness and leave your skin feeling moisturized for hours on end.
Ingredients
Aqua, Capric/Caprylic Triglyceride, Squalane (Olive), Polyacrylamidomethylpropane Sulfonic Acid, Aveena sativa (Oat) Kernel Protein, Simmondsia Chinensis (Jojoba) Oil, Fragrance, Aloe Barbadensis Leaf Extract (and) Maltodextrin, Polysorbate 80, Saccharide Isomerate, Raphanus Sativus (Radish) Seed Extract, Garcinia indica (Kokum) Butter, Sodium Stearoyl Glutamate, Theobroma grandiflorum (Cupuacu) Butter, Allantoin, Phenoxyethanol (and) Caprylyl Glycol (and) Sorbic Acid, Propanediol, Water, Enteromorpha Compressa Extract, Silybum Marianum Fruit Extract, Ocinum Sanctum Leaf Extract

Customer Reviews
Write a Review
Ask a Question
Filter Reviews:
scent
soap
balm
face
Leviathan
skin
coffee
smell
splash
shave
11/06/2022
Dav

United States
Great balm!
The scent comes across the same as the soap! I like using leviathan scent soap during the fall/winter, the balm is perfect for the colder months!
10/14/2022
John F.

United States
Outstanding!
I've had the Leviathan shave soap and aftershave for quite awhile now. Absolutely love the scent and performance. Recently picked up the balm and as expected, it is an excellent product. The scent is very unique, which I like. Many layers to the scent. Don't make the mistake of judging this scent by the smell off the puck or bottle. I enjoy the many nuances of the scent brought out after using.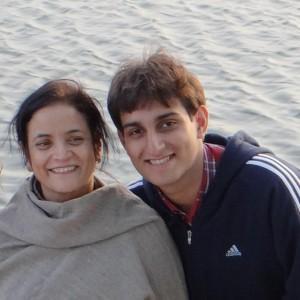 AB
01/23/2022
Abhishek B.

United States
Not worth it!
Really bad. The produ t smells so bad. It makes me nauseous. The only reason I'm not returning it because between return shipping and original shipping costs the refund amount is not worth the trouble.
01/03/2022
Zachary S.

United States
Leviathan Soap
I won't touch too much on the smell since preference to smell is highly subjective, but if you like smokey and earthy tones, you'll love this. The Omnibus base is, however, incredible. It feel great while shaving and the post shave is spectacular.
11/22/2021
Dan L.

United States
Leviathan in Omnibus Base
B&M Leviathan in Omnibus base. As has been stated ad nauseum, this is the thirstiest base ever encountered and virtually impossible to overhydrate. In fact, when one has reached the point where confident the protolather has been broken, is exactly when it explodes into thick, luxurious, cushioned and yogurt like lather. Actually it is quite easy to lather once one gets their mind adjusted to the reality of having to literally drown the soap if bowl lathering and appreciate it is sufficiently soft to scoop from the jar to bowl lather. The base is absolutely at the very top of the food chain, only exceeded by ETHOS when it comes to cushion and postshave and even then, not by much. Accompanied by a mainstream market price and ready availability, it a soap line that should feature in shave den rotations. So many have been commenting on the scent, for once really focused on scent profile throughout the shave process. My perspective is that people may be missing the boat in gauging it. Am an avid runner, logging about 65 KM/week albeit at a rather slow 5min/km pace typically, hence 'old slow fat man'. When running, one notices far more than when driving or even motorcycling or bicycling, arguably even moreso than when walking. For one, the pace is much slower and unencumbered by associated mechanical smells and for another, one's sense of smell is heightened by the struggle for oxygen. Upon taking the time to fully soak in the aroma of Leviathan, was immediately and completely transported to a Starbucks: There is the predominant scent of darkroasted EU coffees, the underlying spices so many of the chick oriented offerings entail, the molasses of the raw sugar is barely perceptible lingering almost rumlike in the background along with a whiff bakery goods. But what may be turning people off is the base scent lurking in the back of the background reminiscent of cleaner - just as has been with every Starbucks ever encountered. Sans the cleaner scent, Leviathan would be a dead ringer for every independent EU or EU style cafe ever visited. There you have it. Shan't claim expertise in aroma but will stake my life on that assessment.