Description
New England Summers are vibrantly green and bright, landscapes of breathtaking biology and natural beauty. Fragrant blossoms and fruits perfume the air and the very ground itself seems to radiate a cool, calm scent when the sun goes down. Adagio is the combination of all these scents made solid, a "cool green fruit" scent consisting of lime, cherry, violet leaf absolute, lily of the valley, and a beautiful floral musk called Galaxolide. The soap is rounded off with a light mentholated coolness, not super cold but enough to refresh the face in the swelteringly hot weather of Summer. Cool, green, fruity, and floral, Adagio is an excellent way to keep your face looking sharp and your skin smelling nice all Summer long.

Net Wt. 4 oz, Made in the USA
Directions for Use
Wet your shaving brush well, then swirl it around the jar for roughly thirty seconds or until a rich, creamy lather is formed. Continue building the lather by adding water and swirling your brush either on your face or in a lathering bowl. Shave, rinse, and spend your day feeling great.
Ingredients
Aqua (Water), Potassium Stearate, Glycerin, Potassium Tallowate, Parfum (Fragrance Oil), Sodium Stearate, Garcinia indica Seed Butter (Potassium Kokum Butterate), Polyacrylamidomethylpropane Sulfonic Acid, Cocos nucifera Fruit Juice (Coconut Milk), Sodium Tallowate, Potassium Ricinoleate, Sodium Lactate, Butyrospermum parkii (Shea) Butter, Trisodium Ethylenediamine Disuccinate, Xanthan Gum, Theobroma grandiflorum (Cupuaçu) Seed Butter, Sodium Cocoa (Kokum) Butterate, Potassium Cocoate, Hydroxethylcellulose, Sodium Ricinolate, Saccharide Isomerate, Caprae Lac (Goat Milk) Powder, Persea gratissima (Avocado) Oil, Sodium Cocoate, Althaea officinalis (Marshmallow) Root Extract, Ulmus rubra (Slippery Elm) Extract, Menthol

Customer Reviews
Write a Review
Ask a Question
Filter Reviews:
cherry
scent
lime
tier
dry down
scent notes
musk
level
B&amp
citrus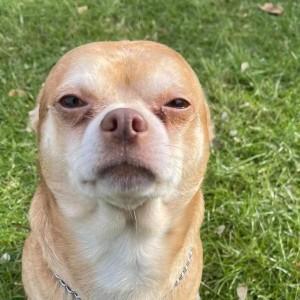 IB
06/29/2023
Isaiah B.

United States
Ch-ch-ch-ch-cherry bomb!
My first experience with shave soap. Gave a pleasant shave and a nice smell. I couldn't sense the undertones very much, but the general vibe of the scent is what I think the cherries in Pac-man smell like.
06/13/2023
Oivind

Norway
Absolutely amazing scent
Barrister and Mann Adagio scent notes are lime, cherry, violet leaf absolute, lily of the valley, and floral musk called Galaxolide. The soap is supposed to be rounded off with a light mentholated coolness, i didn't feel a thing. But in the aftershave i felt it, and i got a light menthol scent as well. Overall i dig it, the scent is really really nice. And Barrister and Mann soap base is top tier.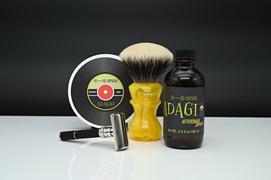 06/01/2023
Jeremy Y.

United States
Long awaited, and log overdue
I missed out on this one originally, then missed out again on the resale market. But the wait was worth it, I love this one and use it often. Please keep this and Rhapsody in the regular line up!
05/22/2023
Benny B.

United States
Lime time!
When I first ordered this I was hoping it wouldn't be too floral but it kind of goes a little too far in the other direction. Definitely opens with strong notes of lime and cherry which reminded me of a cherry limeade. Once you lather it up though and apply it, the floral and earthy notes start to come to life which combine well with the lime and the cherry. This soap scent's dry down is definitely its strong point. It lathers well, which is to be expected, and the menthol coolness is just at the right level. Overall, not in B&M's top tier but might be worth checking out if you a fan of earthy citrus or if you really like lime.