Mélange Aftershave Splash
Description
Arrakis. Dune. The only source of the most valuable substance in the known universe, the one that has the power to make or break an empire:

The Spice.
The fundamental force underlying Frank Herbert's famously influential and notoriously complex work Dune, the Spice Mélange, often known simply as "the spice," is a powerful psychoactive that makes space travel within the story possible. Without it, the mutated navigators of the Spacing Guild cannot predict the flight paths of interstellar starships, and flying blind in such a fashion is a good way to materialize from warp space inside the heart of a star.
In case you can't tell, we're huge fans of Dune at Barrister and Mann, so, in honor of both one of our favorite novels of all time as well as its recent cinematic adaptation, we wanted to create something truly special. Thus was born Mélange, our interpretation of the scent of the spice itself. Notes of cinnamon, nutmeg, ginger, cardamom, bay, musk, and desert air blend to produce an intensely spicy, all-encompassing aroma that brings to mind remote deserts, underground cultures, and the rumblings of revolution.
Net Wt. 3.5 fl oz
Please note: While we have made every effort to reduce the allergen activity of Mélange, if you're very sensitive to cinnamon or other spices, we recommend picking up a sample before purchasing any full size products.
Directions for Use
Shake aftershave into your palms (we recommend an amount about the side of a quarter) and rub them together for 3 seconds. Rub your palms over your freshly shaven skin. There may be a mild sting upon initial application, but your face is about to look, feel, and smell awesome. We know you can handle it.
Ingredients
SD Alcohol 40-B (Alcohol Denatured), Witch Hazel Water (Hamamelis Virginiana), Water (Aqua), Fragrance, Glycerin, Taurine, Chlorella Vulgaris/Lupinus Albus Protein Ferment, Eleuthero Root Extract (Eleutherococcus Senticosus), Allantoin, Aloe Leaf Extract (Aloe Barbadensis), German Chamomile Flower Extract (Matricaria Recutita), Organic Licorice Root Extract (Glycyrrhiza Glabra), Acetylsalicylic Acid, Sodium Lactate, Provitamin B5 (DL-Panthenol), Citric Acid, Benzoic Acid

Customer Reviews
Write a Review
Ask a Question
Filter Reviews:
scent
soap
splash
aftershave
bottle
nose
cinnamon
addition
face
line
11/06/2021
Anthony M.

United States
Scent is a bit off.
So, I love the shave soap. The scent in the shave soap seems a little better in the aftershave though. The aftershave scent feels a bit too heavy, a bit too much of one particular element that I can't really explain, and not enough of others. Smells almost rubbery. It still smells decent, and as with all B&M aftershaves, it does the job great and feels good after. I just wish the scent was closer to the actual shave soap. I'll be buying the soap again for sure, just not so sure I'll be doing the same with the aftershave.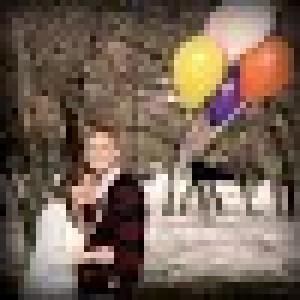 KS
11/17/2021
Kevin S.

United States
Amazing!
Great scent, amazing customer service.
11/17/2021
Jay K.

United States
Smells amazing!
Just like the soap, the scent is amazing! Performance on the splash is also top notch!
11/17/2021
gabriel g.

United States
The Spice must flow 3!
Absolutely, amazing splash. I bought this in conjunction with the soap and aftershave balm. Fantastic scent.
11/17/2021
Joseph P.

United States
Improved Navigation
In addition to really enjoying the spicy, warm aridity of this great new addition, I was amazed to notice an odd phenomenon that seemed linked with this new aftershave: I found myself strangely alert while driving to work, and, in fact, was able to avoid several collisions due to an odd foresight I usually don't have. Weird. Anyway, love the new line!