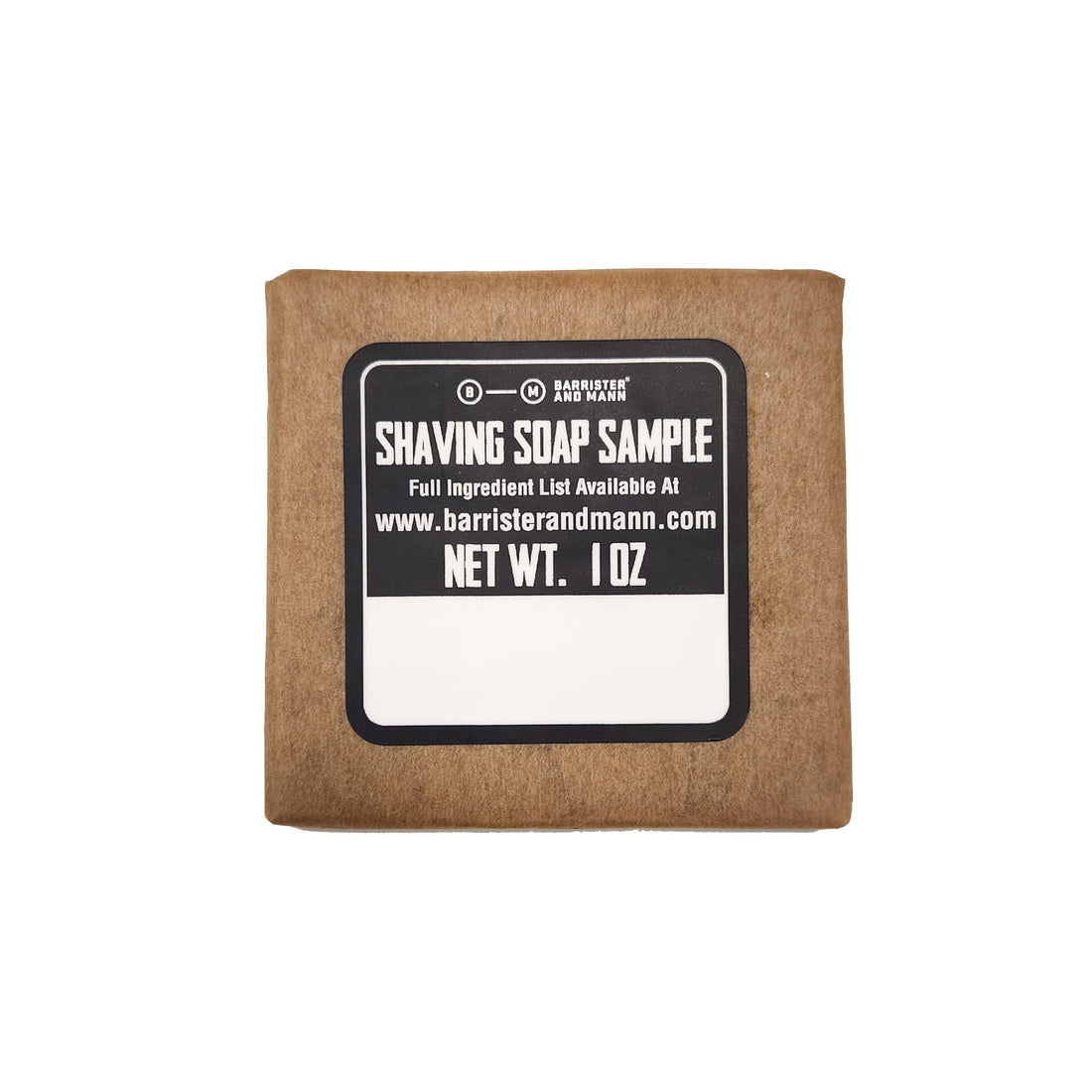 Shaving Soap Sample: Mélange
The Scent
Arrakis. Dune. The only source of the most valuable substance in the known universe, the one that has the power to make or break an empire:

The Spice.
The fundamental force underlying Frank Herbert's famously influential and notoriously complex work Dune, the Spice Mélange, often known simply as "the spice," is a powerful psychoactive that makes space travel within the story possible. Without it, the mutated navigators of the Spacing Guild cannot predict the flight paths of interstellar starships, and flying blind in such a fashion is a good way to materialize from warp space inside the heart of a star.
In case you can't tell, we're huge fans of Dune at Barrister and Mann, so, in honor of both one of our favorite novels of all time as well as its recent cinematic adaptation, we wanted to create something truly special. Thus was born Mélange, our interpretation of the scent of the spice itself. Notes of cinnamon, nutmeg, ginger, cardamom, bay, musk, and desert air blend to produce an intensely spicy, all-encompassing aroma that brings to mind remote deserts, underground cultures, and the rumblings of revolution.
Net wt. 1 oz, Made in the USA
Directions for Use
Just unwrap the sample and smush it onto a plate or into your favorite bowl or jar, then lather! Each sample is an ounce of lathery goodness, perfect for travel or just for trying out something new.

Ingredients
Aqua, Potassium Stearate, Glycerin, Potassium Tallowate, Potassium Kokum Butterate, Sodium Stearate, Polyacrylamidomethylpropane Sulfonic Acid, Cocos nucifera Fruit Juice (Coconut Milk), Potassium Ricinoleate, Sodium Tallowate, Sodium Lactate, Butyrospermum parkii (Shea) Butter, Tetrasodium Ethylenediamine Disuccinate, Fragrance, Xanthan Gum, Theobroma grandiflorum (Cupuacu) Butter, Sodium Kokum Butterate, Hydroxyethylcellulose, Potassium Cocoate, Saccharide Isomerate, Sodium Ricinoleate, Goat Milk Powder, Persea gratissima (Avocado) Oil, Sodium Cocoate, Althaea officinalis (Marshmallow Root) Extract, Ulmus rubra (Slippery Elm) Extract