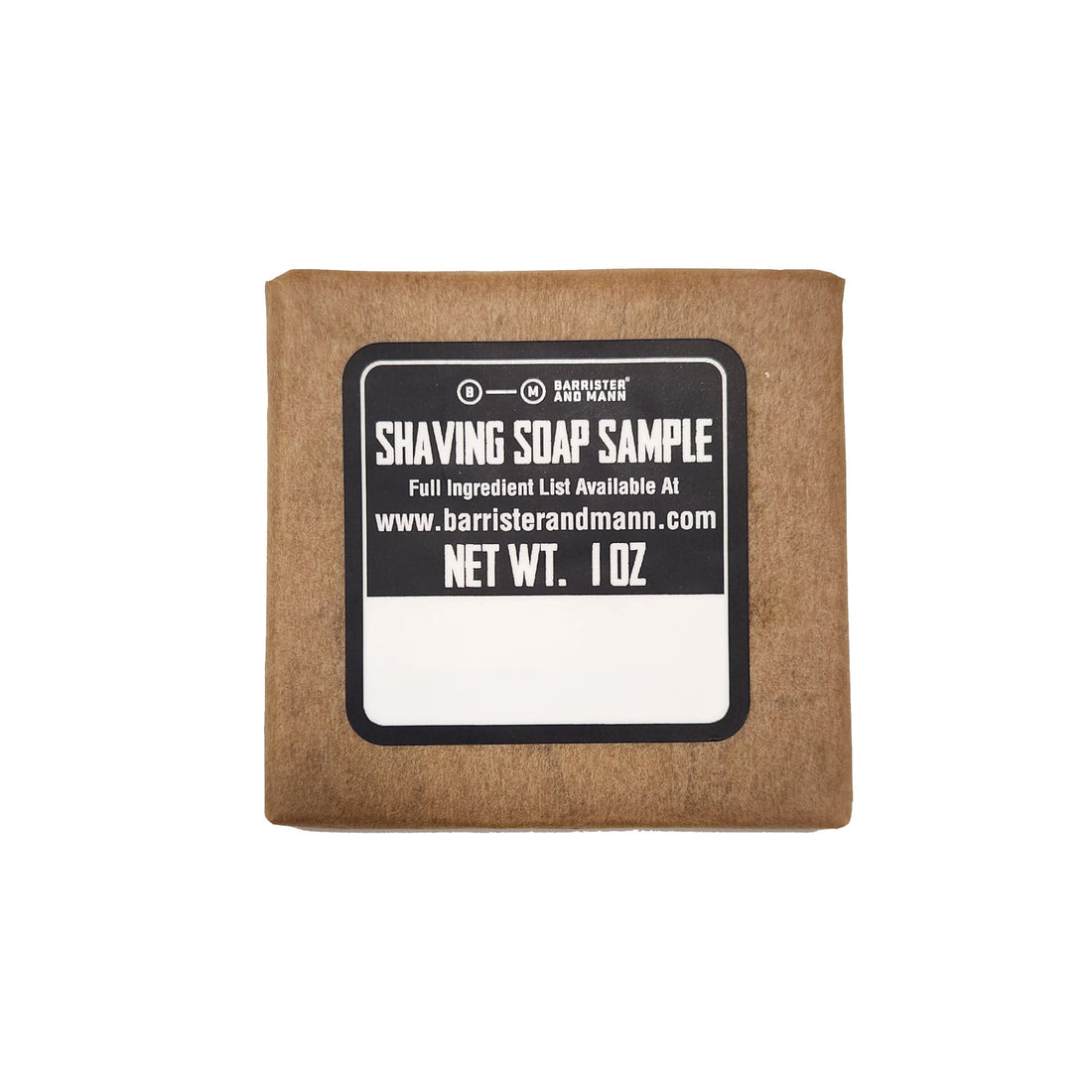 Shaving Soap Sample: Presto
The Scent
Over the course of the past century or so, perfumery has made several leaps forward. The discovery of ionones, the creation of Hedione and its subsequent use in Dior Eau Sauvage, the development of amber molecules and their pervading influence in modern masculines, all have represented significant advances in both artistic sensibility and technology. But one in particular is of such unique provenance, such untapped potential, that we just couldn't pass up the chance to give it our own spin. Say hello to Presto.

The other side of the creative coin from Adagio, Presto is built around the combination of leather and violet leaf materials first smelled in Dior's landmark Fahreneheit cologne, which has gone on to influence a small subset of masculines in the years since. The unorthodox design imparts an astonishingly alluring, "diesel-flowers" like character to fragrances, and we were inspired to produce something unique in order to take advantage of the structure. Presto is built on notes of Bergamot, Cedar, Musk, Rose, Lime, Sandalwood, Lavender, Patchoui, Amber, Ginger, Galbanum, Violet Leaf, Leather, and Jasmine, and is reminiscent of a soft leather jacket with just a touch of gasoline. It's gloriously fresh and inviting, and the faintest kiss of menthol in the soap only serves to add to its lightness. Perfect for the oncoming warm weather, Presto is a scent that you'll never want to be without.
Net wt. 1 oz, Made in the USA
Directions for Use
Just unwrap the sample and smush it onto a plate or into your favorite bowl or jar, then lather! Each sample is an ounce of lathery goodness, perfect for travel or just for trying out something new.

Ingredients
Aqua, Potassium Stearate, Glycerin, Potassium Tallowate, Potassium Kokum Butterate, Sodium Stearate, Polyacrylamidomethylpropane Sulfonic Acid, Cocos nucifera Fruit Juice (Coconut Milk), Potassium Ricinoleate, Sodium Tallowate, Sodium Lactate, Butyrospermum parkii (Shea) Butter, Tetrasodium Ethylenediamine Disuccinate, Fragrance, Xanthan Gum, Theobroma grandiflorum (Cupuacu) Butter, Sodium Kokum Butterate, Hydroxyethylcellulose, Potassium Cocoate, Saccharide Isomerate, Sodium Ricinoleate, Goat Milk Powder, Persea gratissima (Avocado) Oil, Sodium Cocoate, Althaea officinalis (Marshmallow Root) Extract, Ulmus rubra (Slippery Elm) Extract, Menthol
Customer Reviews
Write a Review
Ask a Question
11/06/2023
Kyle L.

United States
Great scent!
Another great scent that I look forward to putting into my rotation. Hoping they put more of the aftershave lotion out to pair with this.
05/25/2023
Randy F.

United States
Fantastic
I ordered this along with a sample of Adagio. I love the Adagio, and I love this even more!