The Full Measure of Man Shaving Soap
Description
Notably amongst soap companies who cater to the shaving world, Barrister and Mann has been rather picky about producing tobacco fragrances. It's not that we don't like them; Will still tells stories of the wonderful, plummy aroma of a pack of Camel Turkish Blends that he once bought for a Halloween costume. Really, it's because there are just SO MANY interesting things to try that AREN'T tobacco, and we didn't really get to circle back round to it for awhile.
Whew. Glad we got that out of our system. Introducing The Full Measure of Man.
It was inspired by photos of richly appointed libraries, peppered with winged leather armchairs, a glass of fine whiskey, and the smell of aging teak and mahogany wafting from the shelves. Genteel and smooth, the fragrance combines notes of cured tobacco, sandalwood, Mousse de Saxe (whose inky tang suffuses the entire scent like a whispered promise), citrus, vanilla, resins, myrrh, and geranium. This is one of our best "classic" masculine fragrances ever, one to make you feel like enjoying a glass of aged brandy in a bespoke suit before a roaring fire. Simply put, it smells awesome, and so will you. Take advantage of that at your discretion.
Net wt. 4 oz., Made in USA

Directions for Use
Wet your shaving brush well, then swirl it around the jar for roughly thirty seconds or until a rich, creamy lather is formed. Continue building the lather by adding water and swirling your brush either on your face or in a lathering bowl. Shave, rinse, and spend your day feeling great.
Ingredients
Aqua (Water), Potassium Stearate, Glycerin, Potassium Tallowate, Parfum (Fragrance Oil), Sodium Stearate, Garcinia indica Seed Butter (Potassium Kokum Butterate), Polyacrylamidomethylpropane Sulfonic Acid, Cocos nucifera Fruit Juice (Coconut Milk), Sodium Tallowate, Potassium Ricinoleate, Sodium Lactate, Butyrospermum parkii (Shea) Butter, Trisodium Ethylenediamine Disuccinate, Xanthan Gum, Theobroma grandiflorum (Cupuaçu) Seed Butter, Sodium Cocoa (Kokum) Butterate, Potassium Cocoate, Hydroxethylcellulose, Sodium Ricinolate, Saccharide Isomerate, Caprae Lac (Goat Milk) Powder, Persea gratissima (Avocado) Oil, Sodium Cocoate, Althaea officinalis (Marshmallow) Root Extract, Ulmus rubra (Slippery Elm) Extract

Customer Reviews
Write a Review
Ask a Question
Filter Reviews:
scent
soap
tobacco
shave
performance
lather
smell
sweetness
Barrister
Mann
06/15/2023
Nathan G.

United States
Full Measure of Man
I have purchased Full Measure of Man products twice now. The soap and aftershave have quickly become one of my favorite scents in the Barrister and Mann lineup and I'm very happy that it is still carried.
05/31/2023
Dan T.

Malaysia
Full Measure of a Man -- Perfect
I hope they never stop making this shaving soap. In the jar, it doesn't smell like much. Once it is lathered, a lot of things start happening. My old leather chair in my study seems to call, along with a glass of top tier bourbon that has vanilla notes. There is tobacco, but not the stinky cigarette or cigar kind. This is the sweet tobacco smell of the plants hung in the barn to cure before shipping to the factories. There are other things happening, maybe a hint of cinnamon from Sri Lanka? This is a wonderful smelling soap and the scent lasted from my shave in the morning until I showered in the evening. The performance was there, too, as is expected from Barrister and Mann. I use a straight razor and that makes a lot of demands on a soap. No worries with Barrister and Mann. To sum this up, this is a very manly smelling shaving soap that is unforgettable. It has the performance to stand up to any kind of a razor, too.
05/05/2023
Jason M.

United States
Great tobacco scented soap
What a nice, warm tobacco scent! I love the performance of the omnibus soap base, the scent of this soap is great.
Complex scent
This was a blind buy for me. Wasn't sure what to expect other than tabaco. It's definitely there, but this is a very complex scent. Very enjoyable scent for shaving. Not sure if I would wear this one a an est, but I also have the splash, and it makes the shaving experience much more enjoyable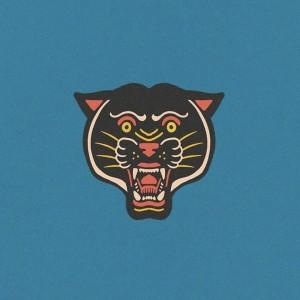 SK
02/10/2023
Schalk K.

Canada
Warm and Sweet
I took a chance by getting this scent and was really surprised. That Mousse de Saxe really comes out and shines in this one. Keep them coming B&M!