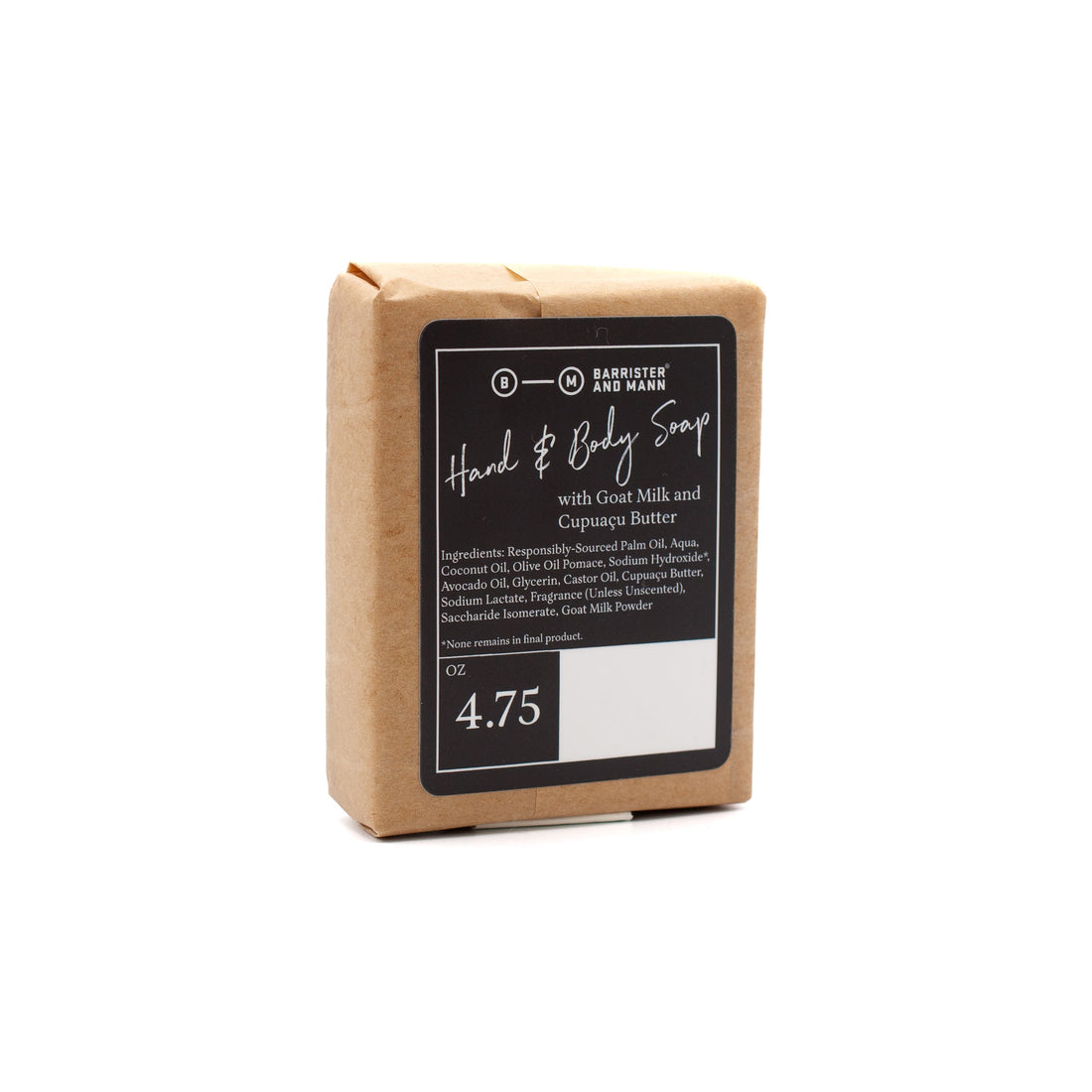 Hand & Body Soap: Braeburn
The Scent
We've been feeling the need for a good apple scent for awhile, something clean and crisp and fresh, without the smoke and heavy spices that you normally find in so many apple fragrances these days. A little green perhaps, maybe a touch of cinnamon just for some depth, but not a gourmand fragrance. Not sweet or pie-like or cidery.
Braeburn is our attempt to make something like that. Sage, orange, and apple are balanced against the lightest touch of spice and wood, but, of all that, the apple is the star. Crisp and juicy and clean, like freshly squeezed apple juice in a sage-rubbed wooden bowl, it's incredibly versatile and supremely easy to wear. Braeburn goes with just about everything and is the kind of happy-go-lucky fragrances that we like to release every so often to balance out some of our heavier, more grandiose, more intensely thematic work. It's a bastion against the coming cold, something to brighten your mornings. We love it.
Net Wt. 4.75 oz, Made in USA
The Soap
Sometimes there's nothing so comforting as good old-fashioned bar soap. Tyler Durden called it "the yardstick of civilization," and it has long been in the running for the most important medical development of all time. It's safe to say that we would not have made it nearly as far as a species were it not for the invention of soap in Sumeria thousands of years ago.

While we believe in simplicity, we know that many people do not care for soap made from animal fats. Thus, we're thrilled to debut our brand new vegetable bar soap, made with responsibly-sourced, certified-origin palm oil, pomace olive oil and avocado oil, moisturizing cupuaçu butter, and goat milk powder for a nourishing, moisturizing soap ideal for any time of year, but especially for the cooler, drier months.
Ingredients
Responsibly-Sourced Palm Oil, Aqua, Coconut Oil, Olive Oil Pomace, Sodium Hydroxide*, Avocado Oil, Glycerin, Castor Oil, Cupuaçu Butter, Sodium Lactate, Fragrance (Unless Unscented), Saccharide Isomerate, Goat Milk Powder

*None remains in final product