The Full Measure of Man Aftershave Splash
Description
Notably amongst soap companies who cater to the shaving world, Barrister and Mann has been rather picky about producing tobacco fragrances. It's not that we don't like them; Will still tells stories of the wonderful, plummy aroma of a pack of Camel Turkish Blends that he once bought for a Halloween costume. Really, it's because there are just SO MANY interesting things to try that AREN'T tobacco, and we didn't really get to circle back round to it for awhile.
Whew. Glad we got that out of our system. Introducing The Full Measure of Man.
It was inspired by photos of richly appointed libraries, peppered with winged leather armchairs, a glass of fine whiskey, and the smell of aging teak and mahogany wafting from the shelves. Genteel and smooth, the fragrance combines notes of cured tobacco, sandalwood, Mousse de Saxe (whose inky tang suffuses the entire scent like a whispered promise), citrus, vanilla, resins, myrrh, and geranium. This is one of our best "classic" masculine fragrances ever, one to make you feel like enjoying a glass of aged brandy in a bespoke suit before a roaring fire. Simply put, it smells awesome, and so will you. Take advantage of that at your discretion.
Net wt. 3.5 fl oz., Made in the USA
Directions for Use
Shake aftershave into your palms (we recommend an amount about the side of a quarter) and rub them together for 3 seconds. Rub your palms over your freshly shaven skin. There may be a mild sting upon initial application, but your face is about to look, feel, and smell awesome. We know you can handle it.
Ingredients
SD Alcohol 40-B (Alcohol Denatured), Witch Hazel Water (Hamamelis Virginiana), Water (Aqua), Glycerin, Taurine, Chlorella Vulgaris/Lupinus Albus Protein Ferment, Eleuthero Root Extract (Eleutherococcus Senticosus), Allantoin, Aloe Leaf Extract (Aloe Barbadensis), German Chamomile Flower Extract (Matricaria Recutita), Organic Licorice Root Extract (Glycyrrhiza Glabra), Acetylsalicylic Acid, Sodium Lactate, Provitamin B5 (DL-Panthenol), Citric Acid, Benzoic Acid, Fragrance

Customer Reviews
Write a Review
Ask a Question
Filter Reviews:
scent
soap
splash
aftershave
Measure of Man
shave soap
balm
favorites
alcohol
sweetness
10/03/2022
Charlie H.

United States
Full Measure of Man Splash
Pairs very well with the soap and the scent lasts for the rest of the day.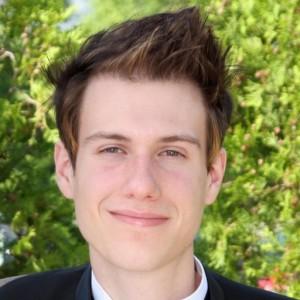 JM
02/28/2022
Jeff M.

United States
Really growing on me
First of all, the aftershave leaves me with noticeably less razor burn than other aftershaves I've used. I bought this with the matching shave soap, and when I opened this it smelled a lot sweeter than the shave soap- kinda maple syrupy. The first time I used it, I thought I smelled a bit like a pancake, but somehow its becoming less sweet and more musky over time, and the sweetness is more tobacco like than maple syrup. I wasn't going to use it again after the first time, but I'm glad I did because I'm really starting to like the smell. I've been putting a dot on my wrist and sometimes I'll just stop at my work desk and smell how good my wrists smell.
01/01/2022
Edwin L.

United States
My new #1 scent from B&M. A rich, not-too-sweet blend of tobacco and Mousse de Saxe (whatever that is!).
First, B&M aftershave splashes are superb! With their skin-friendly oils they act more like lotions but with the consistency of an alcohol splash. I've used them during winter and they never dry out my skin and I tend to have super dry skin due to a thyroid condition. The splash's alcohol content does its tightening and firming thing and then dissipates, leaving behind the oils to condition and moisturize the skin. Second, the scent on this is superb. Please put out an EdP of this masculine, rich and evocative tobacco scent. I used it exclusively for a month last year and I never got tired of it. I'm on my second tub of soap and splash. I've read reviews that the scent might be too sweet, but I can assure you that the sweetness fades away fast and the dry down on this is amazing.
Get the whole set
This stuff compliments the shave soap very well. The scent is closely matched and it provides more staying power than the soap alone. Two thumbs up.
07/06/2021
Ramiro B.

United States
Awesome!!!!
This has to be on my top 3 best scents from B&M and I have 20 awesome soaps and this one is up there with my favorites Fougere Gothique and Le Grand Chypre